Everyone needs to stop what they're doing this instant and watch the Morbius trailer.
Morbius is the new Marvel film we can expect from the Sony Marvel Universe (which is not to be confused with the MCU… Which Spider-Man is in). It's about a doctor that is dying and is trying to cure his rare blood disease… But instead infects himself with vampirism.
Jared Leto as a vampire?… Sign. Us. Up.
In the trailer there are many easter eggs leading back to Tom Holland's Spider-Man movies.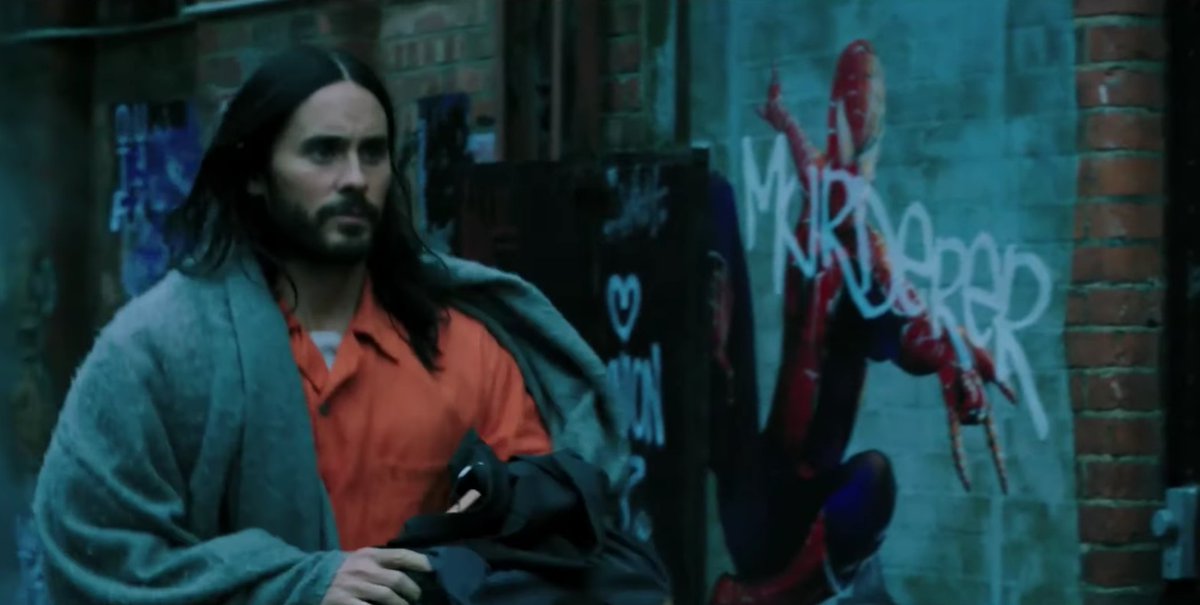 Do you see what we see? This puts us post Spider-Man: Far From Home after *SPOILER ALERT* Mysterio tells the world that Peter Parker is Spider-Man and makes him out to be a villain.
Also, like. Vulture is literally in the trailer. That is a direct tie in. So like if Sony could give us Tom Holland, Tom Hardy, and Jared Leto in a movie together? … And then bring them all in a MCU movie together, that'd be great.
As a Marvel stan myself, it's my theory that Sony/Marvel are creating their rendition on the Sinister Six but only time will tell. Until then you can find us watching this trailer on repeat.
Let us know what you think of the trailer in the comments down below or on Twitter!
Jared Leto
Website | Twitter | Instagram | YouTube
Marvel
Website | Twitter | Instagram
Sony
Website | Twitter | Instagram
Words: Jace Chiappetta | Featured Photo: Sony Pictures