Normani is coming. Normani is coming. NORMANI. IS. COMING. And none of us will ever be the same after this! The singer dropped her debut single post-Fifth Harmony, and it's everything we've ever dreamed of, and more.
"Motivation" is the first solo track we're hearing from Normani, but it definitely will not be the last. The track was co-written by the singer, Ariana Grande, ILYA, Savan Kotecha, and Max Martin.
She pays homage to Beyonce, Britney Spears, and draws inspiration from the 90s and early 00s. There are plenty of Easter eggs from songs such as "Crazy in Love" and "… Baby One More Time."
The video sets the scene of a young Normani watching BET's classic countdown show. She's off in a daydream, fantasizing about the hosts announcing her as the number one video in the world. Follow the screen to the actual Normani, who moves swiftly in her denim low-cut jeans and white cropped tank.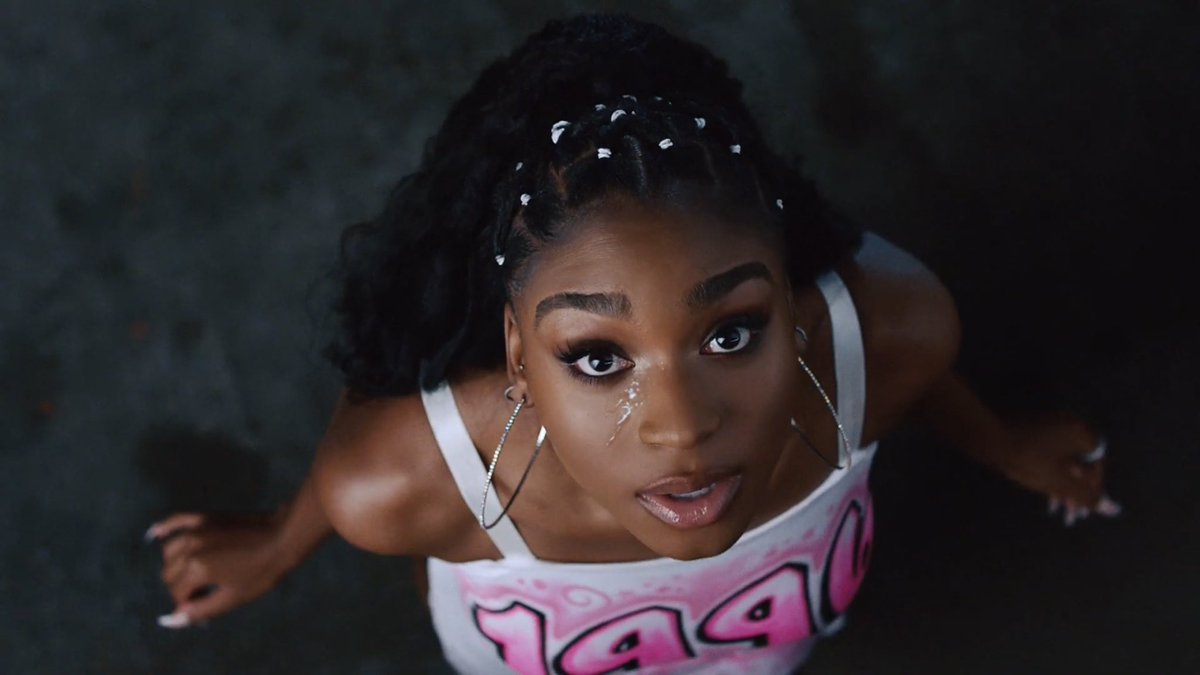 Throughout the video she is seen serving us 90s realness in a white top with '1996' graffitied onto it. (The matching skirt, too, of course.) She leads her dance crew through the streets, twerks on a chainlink fence — and a basketball court — all within under 4 minutes. And we loved every second of it.
While we're mentioning outfit changes, she sports two more before the video ends. An all black ensemble with a glittery shirt, and a diamond-encrusted top and bottom with knee-high silver boots. The girl danced through a freakin' rainstorm with a marching band. Who is doing it like her?!?
Normani
Instagram | Twitter | YouTube
Words: Shae Arabella | Featured Photo: Dennis Leupold